Bio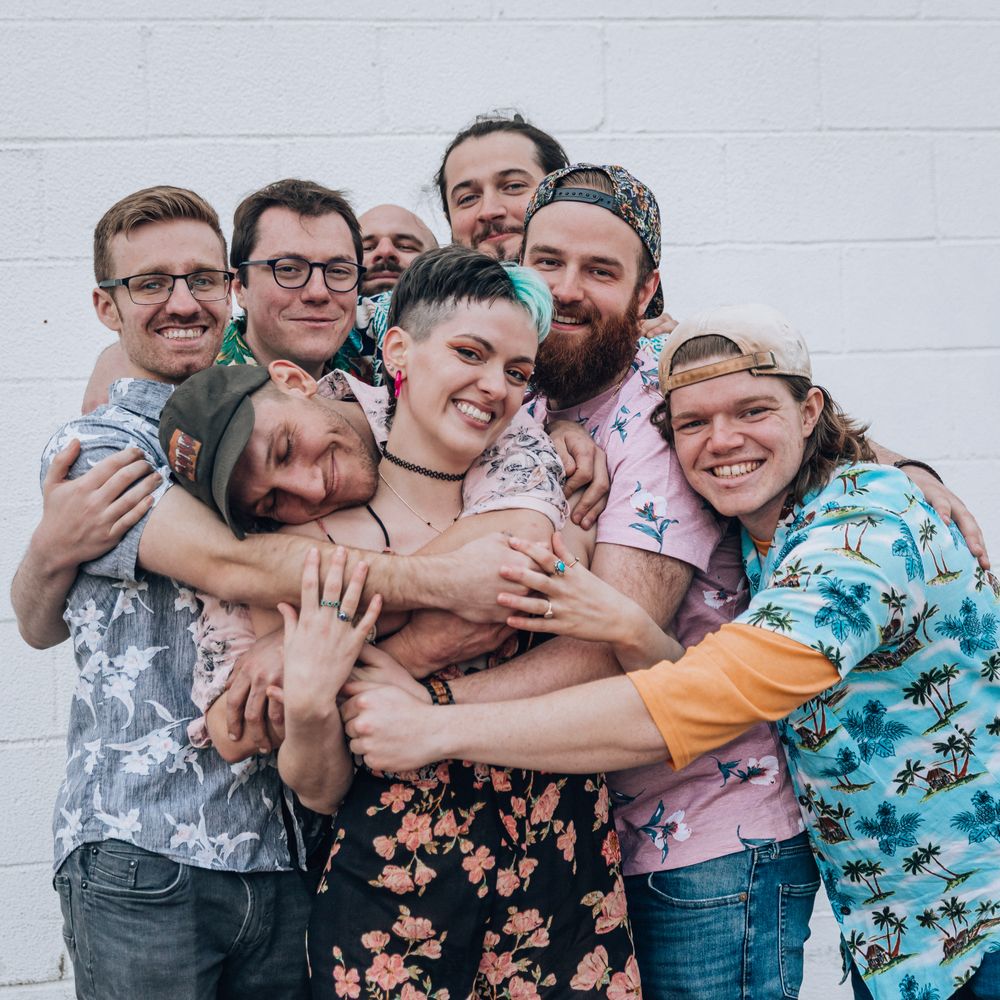 JULAI and the Serotones
music to boost your feel-good molecules
The group originally formed in early 2015 when a few friends got together to jam in Bridgeport, Connecticut. T.J. Debicella (drums) and Brad Griffith (guitar) had a vision to put together a powerhouse group of musicians. Over the course of just a couple years, the band made a strong entrance into the live scene, making waves with their unique bluesy tone and soulful vibes. With beginnings as a trio, the band has evolved into an undeniably powerful octet; and in 2021 the group completely reimagined their presence.
After enlisting William Durant (baritone guitar), Tom Pelton (trumpet & keys), Pete McEachern (alto & soprano saxophone), Keegan Smith (tenor saxophone), Nick Lenz (bass guitar), and the incredible JULAI on lead vocals, the group became known as JULAI and the Serotones. Exploding back onto the scene, the group has made it clear that they carry a unique sound that captures the attention of all listeners. With a rock-solid rhythm section, shredding guitar licks, driving horn lines, and uniquely captive vocals, JULAI and the Serotones bring forth a repertoire of some of the best feel-good music on the scene.
Raising the bar for live performance and artistry alike, the genre-bending eight-piece inject an edge of positivity and energetic devotion into the modern music scene. Their debut album blends elements of funk, rock, reggae, and dance music in a freely expressive and melodically alluring fashion. Critics have noted, "Guided by confidently meandering vocals, the Connecticut band showcase a level of unity and colorful optimism that's unparalleled amidst such a vast group set-up." Blending genres with fearless commitment, the band weaves unique stories of intimacy, honesty, contemplation, and poetic prowess, whilst offering a series of infectious riffs, hooks, and explosive drops, to effectively raise the bar for the future of authentic, uninhibited music.
Their debut album promises a live listening experience that's as inclusive as it is immersive and consistently impressive. Featuring rising hits like "Green Light," "Sweet Leap," and "Hurricane Season," supreme production elevates their multi-layered sound for a true boost of positivity with deeply human sentiments at its core. Already boasting hundreds of thousands of streams online and an equally snowballing social following, JULAI and the Serotones continue to deliver on the good vibes implied by their name. From humble beginnings as a trio, the newly imagined act now brings incomparable energy and escapism to stages and spaces across the board.
The group has played some of the most premier venues in the area and they have played major festivals including Sound on Sound Festival, Strangecreek Campout, Kaaterskill Music & Arts Festival, and Art Jam Music Festival. The band has appeared on bills with award-winning legends such as Red Hot Chili Peppers, John Mayer, Alanis Morissette, Trey Anastasio, Hozier, Steel Pulse, Gin Blossoms, The Skatalites, Ripe, and more. Deftly navigating between high caliber improvisation and downright catchy original tunes, the band has a unique ability to bring out the best in every crowd they play for.